Angela Lai
German to English Medical Translator
The learning of languages played a role early on.
I bring a thirst for knowledge and a passion for languages to my work.
I continue to discover how language works.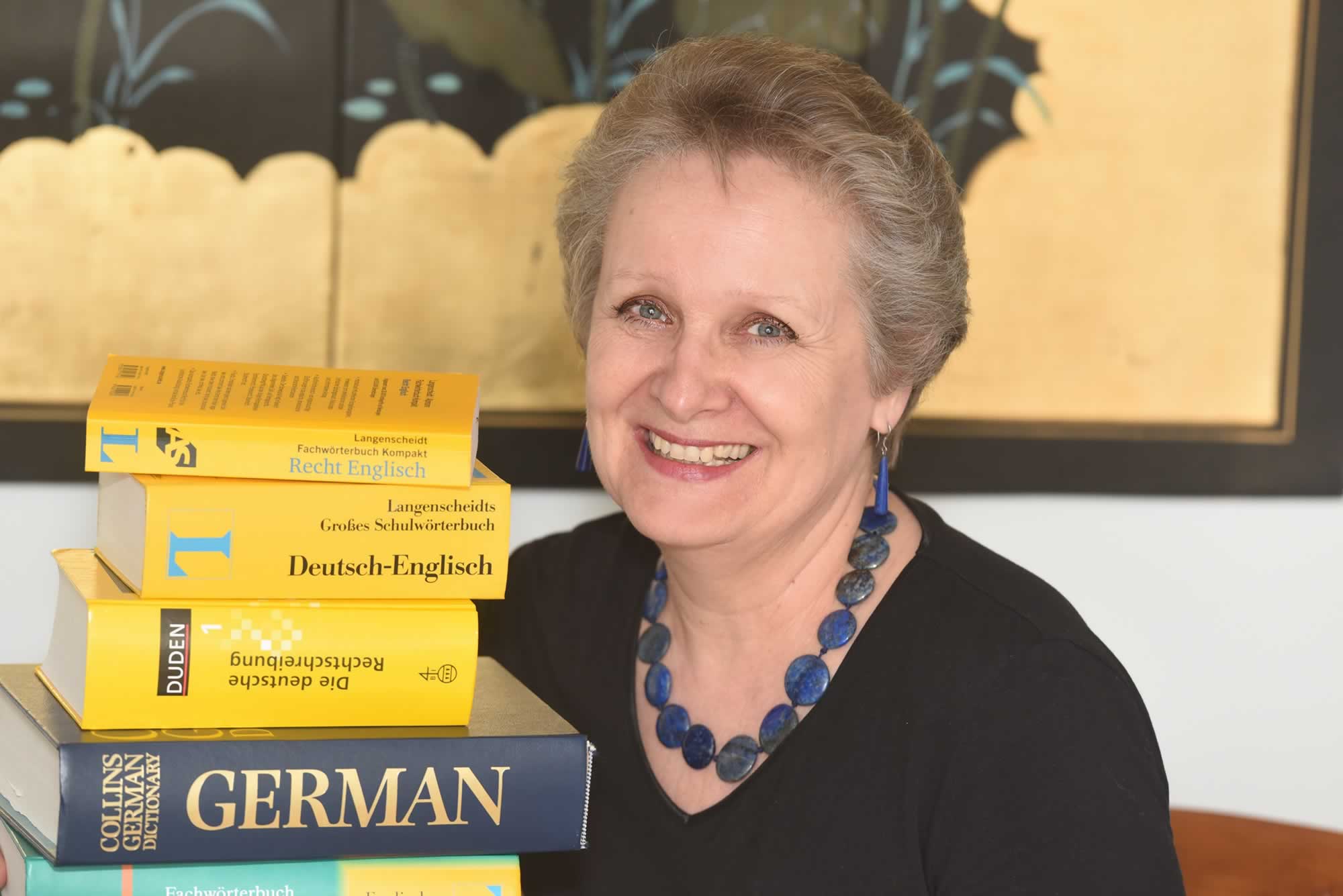 Translation
Copy-Editing
Qualification
German was my mother tongue. Latin formed the basis of my language studies at school which also included English and French. From an early age I had the benefit of native speakers learning both modern languages. Moving to the UK to train as a designer, I switched to English and while I comfortably move between languages, I now consider English to be my first language.
While living and working in Hong Kong as export marketing officer to a carpet manufacturer,
I liaised with German distributors and represented the company at trade fairs in Paris and Frankfurt.
As a qualified instructor, I taught German language classes at beginners' and intermediate level in Community Adult Education in Australia before turning to freelance translation and writing articles on the subject of language.
I use memoQ software.
I am a contributor of translations of medical texts for a medical research library and assist with the proof-reading of randomised controlled trial results. Many of these are written by scientists whose first language is not English. I also copy-edit educational medical texts.
I continually update my writing and editing skills.
| | |
| --- | --- |
| National Accreditation Authority for Translators & Interpreters (NAATI): accreditation German > English (NAATI Translator No CPN6FL84B) | 2007 |
---
Did you know?
In previous life I was…
a carpet designer. I hold an Advanced Diploma in Carpet Design and have designed carpets for restaurants, banks, hotels, yachts and nightclubs, and I would like nothing better than to combine my passion for language with my love of art and design in a translation.
I once translated
an article on colour theory
an article on Chinese carpets